Article
Hello Aperture! Your Smart Clinical Scheduler
A scheduling system that understands clinical workflows. The next generation of clinical scheduling is here.
Introduction to Aperture
Voltron Studio is first and foremost an end-to-end software development consultancy. However, there are times where we encounter problems in healthcare where we feel we have a deep responsibility to solve.
Patient and camera scheduling in clinics and hospitals throughout the industry is wildly inefficient. Healthcare is slow and is the epitome of antiquated. Over the last few months we've spoken to radiologists, radiographers, small clinic owners, and clinical administrative staff. The conclusion is shocking: clinics are using either pen and paper based systems that do not scale or compromise on expensive radiology specific software that only partially solve their problems.
Today, we introduce Aperture. The next generation patient to camera scheduling SaaS. Aperture is built from the ground up with the mission to solve the disconnection between admin staff and radiographers. Existing systems book in patients without any context of the camera room. They cannot handle complex modalities. Multi-phased and multi-day bookings make the situation worse, leading to overbooking, underutilised cameras, and poor patient care.
What does this mean for clinic owners and their patients? Patients are forced to wait and doctors are unable to help as many patients as they'd like.
What is a multi-phased booking? A booking that has 2 or more phases spanning throughout the day and/or week.
Difficulties when dealing with complex modalities
Complex modalities are hard to manage. Here's why:
They involve more than one phase, each phase requiring a specific camera capability which may not be present in all cameras in your clinic.
It's difficult to ensure each phase does not overlap with other pre-existing bookings within medium to high throughput clinics, especially hospitals.
Rescheduling involves shifting all phases and performing the tedious, repeatable manual checks to ensure each phase can be booked without overlapping issues.
These and many other problems lead to overbooked cameras if the clinic is optimistic. The flip side is it can lead to underutilised cameras if administrative staff are too hesitant on booking due to uncertainty.
Complex modalities, the Aperture way
Traditional appointment and booking systems operate on a single start and end time. Aperture has been fundamentally built to handle multi-phased and multi-day bookings. That is, multi start and end times in a single booking. Aperture also supports singular bookings but the focus is on bookings that span across the day and sometimes throughout the week.
How does Aperture avoid over and under booking?
Data is key. Aperture tracks cameras, the phases of each scan a camera is capable of performing, camera availability, and duration of phases by camera.
We've used historical clinical data and performed countless feedback interviews with trial users to gain a real-world understanding on how complex modalities are booked with patients. Advanced algorithms are derived and applied every time bookings are created to maximise camera utilisation.
Each clinic is unique. Optimisations are applied at the clinic level. Each clinic specialises in their own subset of available modalities and operates with varying booking and traffic patterns.
Check out some of the features we have in Aperture here.
Aperture is offered as a standalone web based application. A replacement for clinics that use pen-and-paper diaries to manage bookings. We offer 3 levels of integration: native, custom, and an Open API to allow vendors to integrate with us. You can read more about them on our website.
Our pricing model is transparent and based on a 'pay for only what you use model. We charge a small fee of 2.89% for each booking made through the platform. See our pricing page for more details.
Bidirectional Integration
We understand that integration is key to enhancing each clinic's workflow. In order to optimise bookings, we first need radiographers and administrative staff to feel Aperture is adding to their productivity.
Aperture offers bidirectional integration. We natively integrate with HL7 compliant vendors, providing clinics with a drop-in application that just works. We offer bespoke integrations for customers with specialised workflows and provide an Open API to allow vendors and clinics with custom built software to integrate with us.
You can read more about integration here or reach out to us directly.
Aperture is a game changer for any clinic dealing with complex modalities. We've spoken to frontline workers on how to build a service to best solve their problems. Aperture is that solution. Be part of the next generation of clinical scheduling. Join Aperture.
You can read more over on the Aperture website.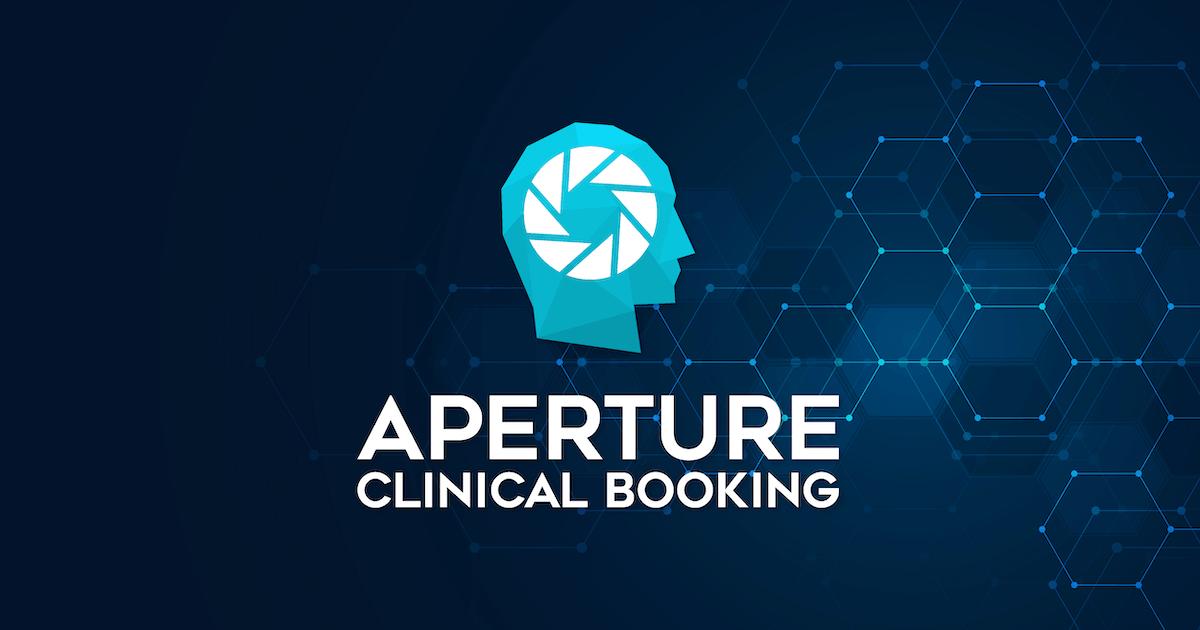 As of writing this, we're currently accepting trial users to give early feedback. Reach out if you're interested or email us admin@voltron.studio.
Aperture is built by Voltron Studio. A software development consultancy providing end-to-end solutions specialised in healthcare.
Related tags
Product
AI
Engineering
Aperture
Patient Care
Bookings
Radiology
Written by
David Vuong
Co-Founder & Director at Voltron Studio
Sign up for our newsletter.
Be notified when we share new ideas and updates. Stay up-to-date on news and tips in web technologies, healthcare software, and radiology!
© 2021 Voltron Studio Pty Ltd, ABN 72 645 265 103